Pursuing luxury, elegance, and beauty for your home often begins with selecting a creative and professional Long Island interior decorator. Keith Mazzei Interiors is a unique interior designer in Nassau County that merges the grace of modern interior design with your style and desires. Read on to understand what makes Keith Mazzei Interiors the preferred option for the wise homeowner.
Interior Decorator Long Island: First One In & Last One Out
At Keith Mazzei Interiors, the role of a Long Island interior decorator isn't just a job; it's a philosophy that underpins everything we do. Our focus on seamlessly connecting design work and home building brings a distinctive yet practical touch to your living spaces, reflecting Long Island interior design style at its best. With all our projects, we are the first one in and the last one out.
Long Island Interior Decorators Often Do Not Have Experience With Building
Hiring an interior decorator can be challenging because they often need more expertise in building and construction. Home design professionals tend to focus more on the aesthetic aspects, such as color schemes, textures, and layouts.
For example, a designer may suggest removing a wall to create an open-plan space. But to do this, you must understand the structural implications and reworking plumbing or electrical systems. This lack of expertise can make the designer's ideas hard to implement, leading to higher costs and delays.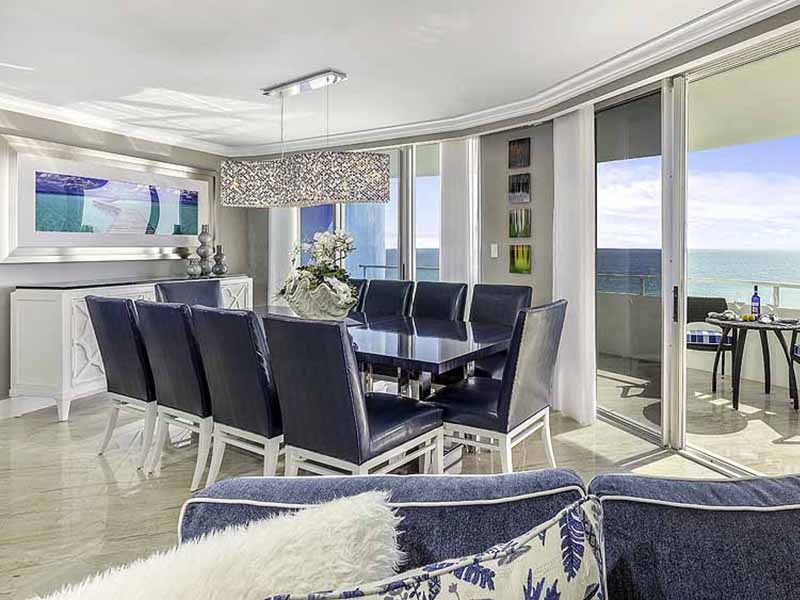 Long Island Interior Decorators May Prioritize Their Vision Over Yours
Another common problem with hiring a unique interior designer is the risk of ending up with a space that reflects the designer's style and vision more than your own. Some designers, especially those with unique styles, may unconsciously or consciously prioritize their artistic vision over the client's specific needs and preferences.
For instance, a designer known for their minimalist aesthetic might need help to adapt to a client who loves maximalist decor filled with patterns and colors. The final result could be a compromise that leaves the client unsatisfied, feeling like they're living in a space designed for someone else.
Sometimes, designers may push their ideas because they genuinely believe their vision is superior. However, the client has to live or work in the space at the end of the day, so their needs should be the driving force behind the design project choices.
Finding the right interior decorator can be overwhelming
From differing styles to budget constraints, the options can seem endless. Our clients often share how Keith Mazzei Interior's personalized approach made the difference in turning their dreams into reality. We're here to guide you.
A Full-Service Interior Design Company Experience
At Keith Mazzei Interiors, we take great pride in being one of the top interior design companies on Long Island, offering a full-service experience. We want to help you create a home customized to your style.
We have a long history of delivering distinctive spaces to our customers. Finding an interior decorator for your home is difficult, so we take the time to understand our clients and their vision.
How to Find an Interior Designer in My Area
While we are experts at residential interior design on Long Island, we also have expertise in a home-building project's building and construction phases. This expertise allows us to apply integrative interior design principles. We make your life easier while helping you save money and time on your interior design work project.
Forget About Choosing Between an Interior Decorator and an Architect
We like to tell our clients that they'll end up selecting both! Our interior design company on Long Island coordinates with the architect and construction team to deliver the total package. We have honed our craft to offer an exceptional experience. Stop asking yourself how to find an interior designer or how to find an interior decorator, and let us start designing your perfect home.
See Your Home's Vision Come to Life
With over two decades of experience, we pride ourselves on being one of Long Island, NY's best full-service interior design comapanies. Our clients have busy lives — and we will ensure that creating your dream home is manageable. We can answer your questions and offer suggestions through our consultation. Keith Mazzei is an expert Long Island interior decorator, standing out among the interior home decorators in Long Island, NY.
Locations We Serve on Long Island, NY
We offer interior design services to Hempstead, NY, and throughout Long Island.
Want to Work with the Premier Interior Decorator on Long Island?
Call us today to embark on the journey of designing your dream home. Contact us at Keith Mazzei Interiors and let your dreams become a beautiful reality. We want to provide you with residential interior design on Long Island. Our team is waiting to turn your visions into tangible luxury, elegance, and beauty.