Luxury Modern Home Builder on Long Island, NY
We are not a typical interior design firm — we are the epitome of elegance when building a custom luxury home. Keith Mazzei Interiors is a trusted luxury home builder on Long Island, NY, with a decades-long track record. Keith Mazzei Interiors is the top choice for distinctive sophistication and timeless elegance if you want to build or renovate a new home. Read on for an in-depth review of what makes us the select option for the wise homeowner.
Custom Built Luxury Homes: First One In & Last One Out
We help people on Long Island who don't have the time, energy, or knowledge to build their homes. Keith Mazzei isn't just another custom luxury home builder. He is a seasoned professional interior designer who offers a full-service experience for luxury modern home building. He handles architectural design, construction, decorating, and finishing while controlling the budget.
Our Mission & Vision: Make It A Home You Love
We aim to be a high-end design-build interior designer dedicated to crafting custom homes that reflect our client's desires and visions. As elegant home builders, we streamline the creation of luxury homes, providing an exceptional experience.
Our clients value a hands-off process — we seamlessly collaborate with architects, builders, engineers, and contractors on Long Island, NY. As your advocate, Keith Mazzei Interiors ensures we address your needs and preferences throughout the project. We are committed to delivering exceptional value, controlling costs, and providing financial peace of mind.
With a keen eye for both interior design and home design-build processes, we create elegant home constructions. From the initial concept to the final finishing touches, we pay meticulous attention to detail, ensuring each aspect aligns harmoniously with our clients' lifestyles.
Building a Luxury Home Tailored to Your Style
At our core, we strive to exceed expectations, creating homes that reflect your unique personality and enhance your daily lives. Our mission is to bring your dream home to life, encapsulating elegance, functionality, and timeless beauty in every space we design.
Our Story: A Design-Build Interior Designer on Long Island, New York
Keith Mazzei is the founder and leader of Keith Mazzei Interiors, a distinctive Long Island interior design firm. His eye for creative design began very early and formally advanced when he graduated from the Metropolitan Institute of Interior Design in New York.
His love for ground-up construction is what distinguishes him from the crowd. He has over two decades of experience specializing in modern and traditional interior design styles and carefully learning every personal, lifestyle, and structural detail his clients require. His strength is delivering a timely and stunning project as the first person in and the last out.
Award Winning Long Island Luxury Home Builder
Keith is a versatile designer and handles projects from Manhattan to Montauk. He takes pride in being in tune with the latest credentials, currently holding memberships to the American Society of Interior Designers, the IDS, and is a founding member of the Designers and Builders Alliance of Long Island.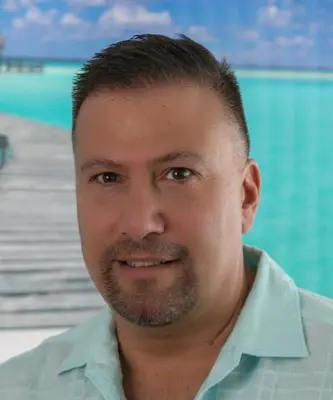 It's Your Home, Not Just an Investment
Keith knows about custom home-building processes and understands you should love a home. Whether updating the style while keeping the home's antiquity or fusing modern conveniences with authentic Victorian or Tudor designs, we make it happen.
A Client's Freedom, Love, Connection, and Adventure in Design
Keith connects with his clients, becoming part of their family while creating a long-term relationship. Every new job is an adventure. Hiring Keith means avoiding cookie-cutter designs; it's about your comfort in your home.
Relationships With Proven General Contractors on Long Island, NY
We have established relationships with tried and true Long Island general contractors for each expertise required for building a luxury home. We guarantee our team will be trustworthy, respectful, and honest.
Using our connections with general contractors avoids working with subpar professionals. Finding professionals requires much trial and error to get it right. Working with us allows you to avoid this cumbersome process.
Save Time and Money on Your Custom Built Luxury Home
Working with us only costs a small fraction of the total cost of your luxury home. We will save you endless nights of sleep and stress. Hiring us pays for itself, considering that doing it yourself will cost you extra time, money, and risk. Leave the stressful parts to us and unburden yourself.
Why Choose Us As Your Long Island Luxury Home Builder?
Keith Mazzei Interiors is much more than a custom luxury home builder. We offer the complete experience of bringing your dream home to life. We provide valuable technical, financial, and emotional support and insights. We provide an experience that allows you to fully appreciate the personal process of bringing your luxury home on Long Island to life.
An Overview of Services We Offer
High-End Residential & Commercial
Our Extensive Portfolio of Work
Keith Mazzei Interiors handles custom-built homes on Long Island and interior design projects from Nassau County to Montauk.
Work With The Leading Luxury Home Builder on Long Island
At Keith Mazzei Interiors, we believe in turning dreams into reality. Contact us if you're ready to build a luxury house that represents you. With our steps to building a custom home, you'll find the process engaging and rewarding. Let's make your dream come true.